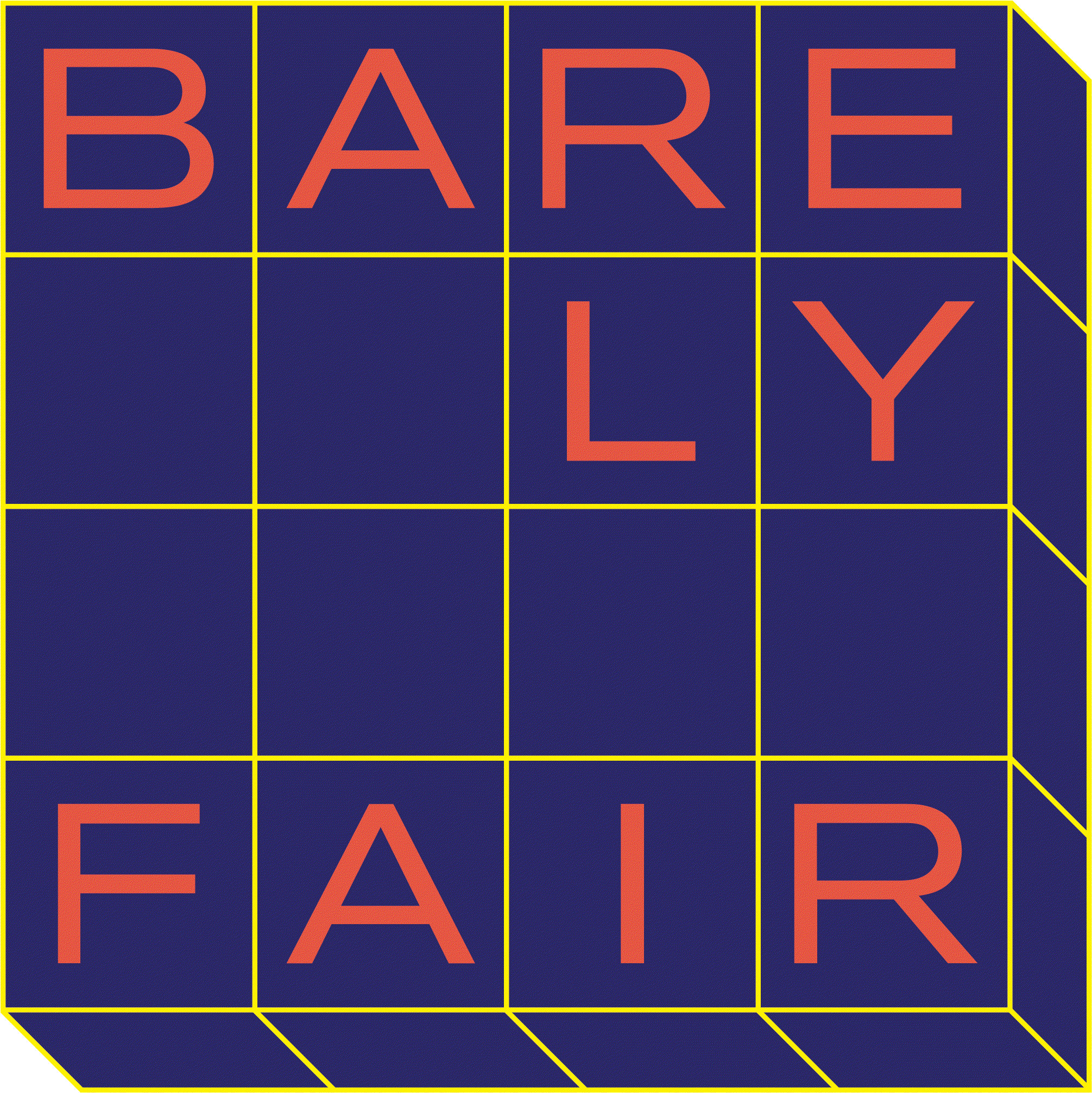 Opening April 8, 6:00–10:00pm
https://www.barelyfair.com/
BARELY FAIR is a miniature art fair operated by the artist-run project space Julius Caesar. Goldfinch's booth features small-scale works by gallery artists Meghan Borah, Mari Eastman, Em Kettner, and Minami Kobayashi and past exhibiting artist SaraNoa Mark.

BARELY FAIR is an international art fair operated by Julius Caesar. The invitational fair presents a tiny peek inside the programming of thirty contemporary art galleries, project spaces, and curatorial projects during "Art Week" in Chicago. Included spaces will exhibit works in 1:12 scale booths built to mimic the design of a standard fair.
BARELY FAIR will open with a vernissage on April 8th, 2022 at Color Club. The fair will run with daily hours through the weekend, and be open for weekly gallery hours and by appointment through April 24th.
Color Club | 4146 N Elston Ave.

Opening April 8, 6:00–10:00pm

ADDITIONAL VISITING HOURS:
April 9, 11 am – 7 pm
April 10, 11 am – 6 pm
April 16 – 17, 1 – 4 pm
April 23 – 24, 1 – 4 pm
OR BY APPOINTMENT
Julius Caesar is an artist-run project space established in 2008. An ever-evolving group of artists acts as co-directors and at present is Josh Dihle, Tony Lewis, Roland Miller, and Kate Sierzputowski.